19,50 € VAT included — or subscribe and save 10%
Merenda: cocoa moment

A burst of pleasant memories that takes you back through the years. An explosion of happiness because the
merenda with cocoa is one of the most serene moments. A' taste explosion that caresses young and old at any time of day.
Heaven snack is the cocoa oat drink, for babies and grown children.
You can enjoy it fresh by the glass or hot in a cup, for baking cakes or porridge, and to satisfy the craving for dessert at the end of a meal.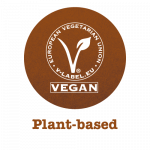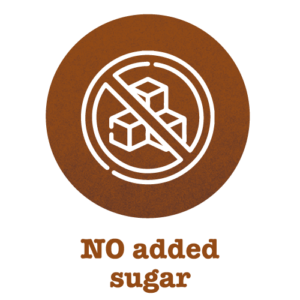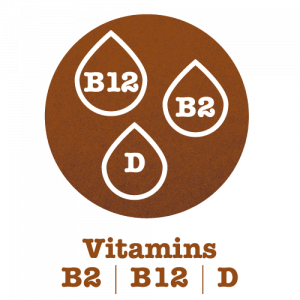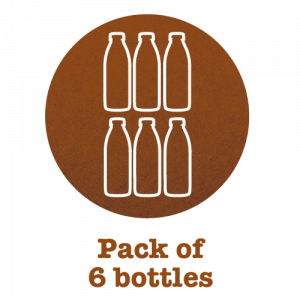 In stock
Description
How does the subscription work?
Products are automatically sent with the frequency you select without having to periodically place a new order. No strings attached, you can change or delete your subscription whenever you want.
The box is 6 bottles x 750 ml.

Store preferably from 2° to 8° C.

rPET bottle – 50% recycled, 100% recyclable
OAT MILK MERENDA
PREFERABLY TO BE CONSUMED BY:
Check the date on the bottle cap (never less than two weeks).
After opening, store in the refrigerator and consume within 5 days.
Water

Oats 13%

Low-fat cocoa 1%

Canola oil

Calcium carbonate

Sea salt

Gellan gum

Riboflavin (B2): 0.21mg (15%**)

Vitamin D: 1.5µg (30%**)

Vitamin B12: 0.38µg (15%**)

Calcium 120mg (15%**)
*No added sugars. It naturally contains sugars.
**VNR = nutrient reference values
Energy: 224kJ / 53kcal

Fat: 2.6g | of which saturated:0.2g

Carbohydrates: 6.3g | of which sugars:3.2g*

Protein: 0.9g

Salt: 0.138g
*No added sugars. It naturally contains sugars.
Additional information
| | |
| --- | --- |
| Weight | 4,5 kg |
| Dimensions | 23 × 23 × 15 cm |
| Subscription | Weekly, 14 days, 21 days, Monthly |